Henneman Strategies BV is a consultancy and coaching company for communication and reputation management and was founded in 1998. Director Maria Henneman says: 'I like to compare a company or institution's reputation to a shell, it is beautifully made and fits snugly as a house. The shield grows with time, but is vulnerable to internal and external influences. The same applies to your reputation. You carefully build it for years and by one event it is damaged'. 'We help to safeguard and protect the good name of companies and institutions. Whether it concerns advice, research or training, or a dialogue & discussion meetings organised by us, all assignments are performed accurate, quickly, inventively and discreetly'.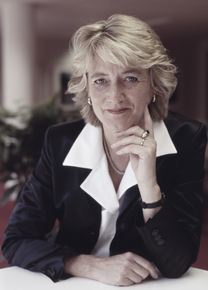 The teams from Henneman Strategies contain advisors, trainers and researchers. Top-rated professionals in their fields. To be able to work efficiently, we work with a network of collaboration partners: Helma Coolman communication coach, Job Frieszo media specialist, Erik van der Liet marketing and communication advisor from What comes Next and Frank Neervoort communication advisor from Off the Grid. Camera and video production is done by Rombout Verschoor Video&Projecten and Stique Media by Dick Rokebrand. For meetings and campaigns we work together with PlusNauta by Bram Nauta. Assignments with a forensic character are done by Bart Bruin and Paul Koedijk from research bureau Integis BV. Pauline Zeij is the driving force behind the secretariat of Henneman Strategies BV.
Since its founding, over 200 national and international clients have used our services. Customers from a commercial or public sector background, from various branches: finance, economics/innovation, labour market, healthcare, education and science, justice and safety, infrastructure, public housing and spatial planning, foreign affairs. Henneman Strategies BV is preferred provider of different multinationals and influential companies such as Royal Philips NV and De Nederlandsche Bank NV.
Maria Henneman is the owner/director of Henneman Strategies BV, previously Maria Henneman Media Management BV. She (inter)nationally made her mark as a journalist, media and policy advisor. Educated as a historian, Henneman was, among others, editor-in-chief for the news and current affairs item 'Netwerk' and reporter and presenter of the 'NOS-Journaal'. Henneman has also had several management and supervisory functions, among others with the Radboud University, the Radboud UMC, the 'stichting Regionale Publieke Omroep' and Clingendael, The Netherlands Institute of International Relations.